I'm a mother of 3 kids under 6 years old. I'm in the thick of it as they say…. nobody knows mom life better than me. Diapers, runny noses, sticky fingers…. welcome to my world. I'm everyone's chauffeur everyone's shoulder to cry on and the only one in the house that seems to know how to use the water dispenser on the refrigerator. Yes I'm the nurse, the police man, the therapist and the fixer of all problems to a slew of tiny humans that came out of my body, but that's not all I am.
Hi I'm Enid and before I was mom I was a financial services professional, a NYC condo owner, art collector & avid world traveler.  I stopped working (in finance period) when I had Brady my oldest and I started  digital media company after my second was born. My life is totally different now and that's OK, but I try each and every day of my life to make sure that the old Enid is still around.
A lot of women tend to lose themselves when they have children and then they begin to resent people that don't have children and  dedicate themselves to child rearing. My time spent as a SAHM taught me a lot about myself and about what type of a person and mother I want to be. I made the decision to go back to work because I'm not a teacher and I will be a greater asset to my children leading by example. SAHM Or working mom I think it's really important to connect with that pre – kids woman and let her out for your own sanity. I still love all of the things I loved prior to becoming a mom and yes I don't get to do them as often but I make it a huge priority to still travel with and without kids and to still go out to dinners and events with my friends and to have a life outside of the one I have as "mom".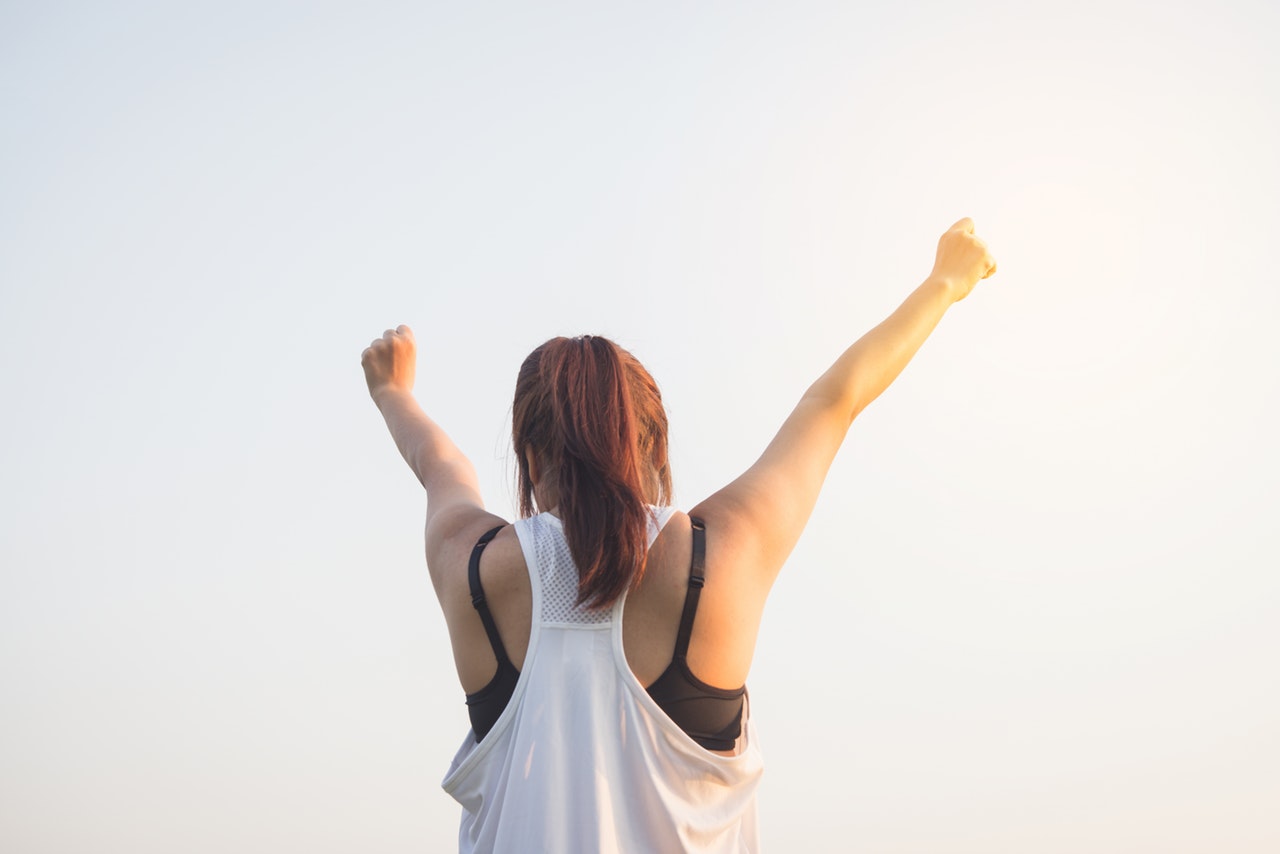 Self love is a buzz word and seems to be trending right now but what does it really mean? To me it means finding that hour to get a Barry's boot camp workout in or to get my nails done. These things wall by the wayside when we have kids and they shouldn't. I'm here to tell you that YOU ARE IMPORTANT. Your workouts are important, your personal hygiene is important. Make yourself a priority again and you'll see so many other aspects of your life improve.
My girlfriends are always telling me that they don't have time for this or that and I'm constantly challenging them on it because I don't think that should be the case. As far as I'm concerned you can have just as fun of a life post kids as you had before kids. Prioritizing is an art form but once you start to get your priorities in order you'll realize that it really is doable.
Baby steps. You don't have to start going out every night and working out with a trainer 2 hours a day but you can start small. Take one hour a day and do something just for you that you really have been meaning to do and haven't made the time for. You'll realize how important that is to you and you'll begin to make it a priority and then it will become routine. It's all about changing your perspective. You truly can have it all you just have to strategize and realize that it's all about balance. Some days you are winning at the mom thing and work suffers. Other days it's the reverse and some days you'll be completely all about yourself and that's okay too. In fact, it's more than okay. it's critical. Do you…. don't feel guilty! You do everything for everyone else. It's about time you did something for yourself. I'm telling you it's OK, and that you should. That's right, blame me! Hell I'm going to blow off my day and hit the beach, who's with me? It's about time someone told you it was okay  you're amazing. Don't be so hard on yourself! Eat the cake, buy the shoes … drink the damn wine. Life's way too short to place yourself last. That's for sure!