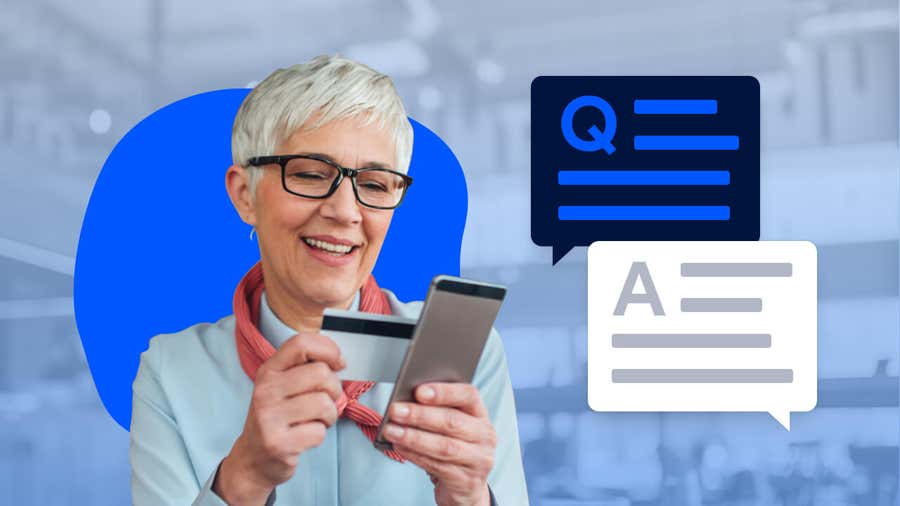 Story From: Stephanie Zito
Dear Cashing In,
Is it a good idea to book travel for 2021 right now? Or do you think I'm being too optimistic? – Claire
Dear Claire,
Will it be safe to travel in 2021? And is it smart to book travel for this year now? These are great questions, and probably the most popular questions being asked by all travelers right now, as we begin to look forward to the possibilities of life after widespread vaccination.
My advice—it certainly doesn't hurt to be optimistic in travel planning for 2021, especially if you're looking to book trips for the second half of the year. With vaccines in the pipeline, greater knowledge about the coronavirus and improved safety and sanitation measures across the industry, there are plenty of reasons to hope that our passports will be useful later this year. Plus, we've all been saving up our travel rewards points for a whole year!
On the flip side of this optimism, you'll also want to be realistic if you're booking travel in advance. New vaccines won't necessarily mean that things in the travel industry are going back to normal right away.
International travel options will likely remain limited for a few more months, at least as countries retain border restrictions and impose requirements for testing, quarantine or proof of vaccine. Likewise, the airlines and hotel industries will take time to get their operations back to full schedules and capacity. You'll still need to be flexible and do your homework.
Have a rewards question for Stephanie? Drop her a line at the Ask Bankrate Experts page.
2021 travel outlook
Travel in 2021 will still be largely impacted by COVID-19, but we're already seeing an uptick in domestic travel every day. And those studying the numbers tell us that things are going in the right direction.
According to Destination Analysts—a research firm that has been studying how the coronavirus impacts people's perception of how safe it is to travel—the vaccine's arrival in the U.S. is appearing to have a profound effect on people's positive feelings toward the future.
In a February poll, 52 percent of Americans plan on taking a leisure trip in the next three months.
Booking for 2021 now: domestic vs. international
If you're eager to book a trip soon, domestic travel is the way to go. While there are still ongoing lockdowns happening on and off across the U.S. in areas with high rates of coronavirus transmission, flights across the U.S. are operating reliably—particularly across the lower 48.
While flights to Alaska and Hawaii are also operating reliably, visits to these remote states are more likely be met with changing quarantine or testing requirements that you would have to meet in order to travel.
For booking international travel in 2021, your guess of when borders are going to reopen to U.S. citizens is as good as anyone's. For destinations that have remained mostly open to U.S. travelers throughout the course of COVID-19—like Mexico, most of the Caribbean, Turkey and Polynesia—I'd feel pretty confident booking a 2021 trip. I'd even go as far as booking it early in the year, as long as you are in a position where you're feeling comfortable about traveling pre-vaccine.
If you're looking to book international trips to Europe or Asia for spring, summer or the 2021 holidays, go ahead—but do it with caution and a good amount of research. Most European countries are still closed to Americans, and those that are open have strict entrance policies.
If you're eager to book a trip soon, domestic travel is the way to go. While there are still ongoing lockdowns happening on and off across the U.S. in areas with high rates of coronavirus transmission, flights across the U.S. are operating reliably—particularly across the lower 48.
Tips for canceling or rescheduling trips
For 2021 travel, you can plan like you're definitely going, but you should also plan like you're definitely going to cancel!
You'll want to make sure that any ticket you book is flexible, changeable and refundable. If you're booking with your credit card points, make sure you look up the rules for the program through which you're booking (not just the rules of the airlines).
If you can, book directly through the airlines where possible, rather than a third party (like Expedia, Kayak, etc.). It isn't that third-party sites don't have great deals, they just make it more complicated to get a refund or make a change cancellation if it is required down the road. The rules are changing all the time for individual airlines, so you'll definitely want to do your due diligence.
Learn more: Guide to refunds and elite status during coronavirus
Airline cancellation policies
| | |
| --- | --- |
| Airline | Policy |
| Alaska Airlines | For travel purchased through March 31, 2021, you can cancel your trip without a fee. For Saver fare tickets, you can receive a credit certificate for future travel or have funds deposited into My Account. |
| American Airlines | For travel booked by March, 31, 2021, you can make a change to your trip once without the change fee waived. |
| Delta Airlines | Change fees are waived for travel booked through March 30, 2021. |
| JetBlue | Change fees are waived for most fares. |
| Southwest Airlines | Southwest does not charge fees to change a flight. |
| United Airlines | United Airlines has permanently removed change fees for most tickets. |
How to take advantage of 2021 travel deals now
If you come across a domestic travel deal for 2021, there isn't much reason not to snatch it up—especially if you're thinking summer vacation or getting ahead on planning for 2021's holidays.
International deals, if you find them, can be booked with caution—just do your homework on the airline terms and conditions on the deals. And remember that the airlines will happily sell you a ticket to a destination regardless if you can legally enter.
Best credit cards for 2021 travel
Another great way to plan for taking advantage of 2021 travel is to ensure that your credit card rewards strategy is optimized.
Many of the best travel rewards cards on the market are offering great sign-up bonuses with enough points to get you at least one domestic return trip anywhere in the U.S. If you hold any of these cards already, be sure you're aware of and taking advantage of the many extra points earning bonuses that have been added during the coronavirus pandemic.
Learn more: Best rewards credit cards
Is it safe to book 2021 travel?
As we get back to travel planning and actual traveling, the question at the top of everyone's mind is this: "Is it safe to travel during the Coronavirus?" I think it's pretty safe to say that airlines, airports and hotels aren't operating under the same sanitation standards that they were back in March 2020. We've come a long way with filtration, cleaning and social distancing.
On the ground, some hotels and attractions are even beginning to undergo safety certifications. You'll still want to check the COVID numbers and restrictions at the destination you're looking at and take action accordingly. Remember, to be safe anywhere, we must be safe and take appropriate precautions everywhere we go.
Bottom line
With 2021 ahead of us, increased safety measures in place and a vaccination giving us hope, it's nearly guaranteed that there will be an uptick in deals to encourage people to return to travel. It might not be time for hardcore traveling just yet, but a little dose of travel booking might just be what your optimism needs!